This is the first of several posts to come about my recent and first-ever trip to the Holy Lands of Jordan and Israel.  I've been trying to decide if I should just hit the high points of the trip, or to give a more complete chronology.
I decided that a chronology will work best for me personally, as a journal of this wonderful pilgrimage.  So bear with me.  I won't be offended if you skip over parts you find boring.
BEGINNING
I left my duplex in Stillwater, Oklahoma on Saturday, March 12, 2016 at 3:45am for the 70 minute drive to Will Rogers World Airport in Oklahoma City.
It was very dark and foggy, the highway inhabited solely by me and a drunk looking possum.  Intermittent rain had me worried from time to time, but I still made it with time to spare.  I really could have left an hour later, but hey, I certainly wasn't sleeping.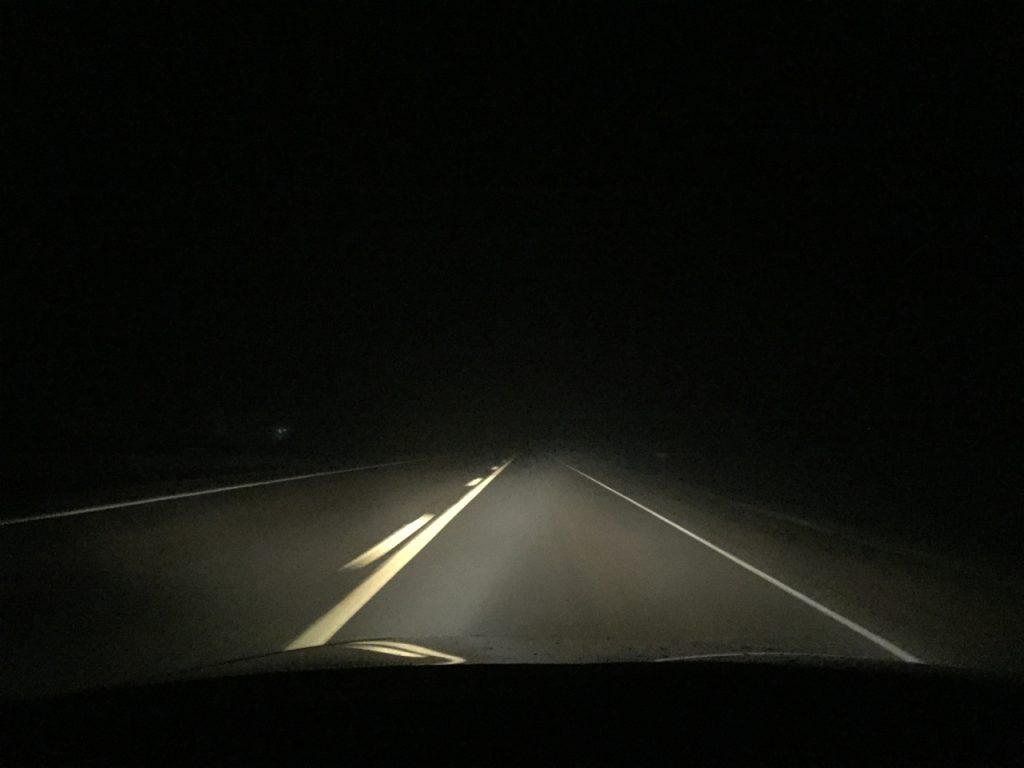 Not since my return from Papua New Guinea had I set out on such a long journey.  My domestic flights took me from Oklahoma City to Detroit, and then on to John F. Kennedy Airport in New York City.   Not having much sleep, these flights are pretty much a blur, but I do remember a couple of things about that part of the journey.
First, in the OKC airport, I ran into a group of college student returning from a spring break service trip.  Students of James Madison University in Virginia, they had been in eastern Oklahoma working with a Head Start program in the Cherokee nation.  Having led ten such "alternative spring break" trips when I was a campus minister, we had a good time sharing our experiences.
Second, I remember being impressed by the Detroit airport.  My first time transiting through there, I found it modern and comfortable.  I know that's rather strange memory to latch onto, but traveling as much as I do, airports are an important consideration.  You get to know the ones that are swift and efficient, and the ones that require long hikes, or have slow security lines and must be avoided.  ATL – are you listening?
Once at JFK, I had the pleasure of checking in with Royal Jordanian Airlines for our transatlantic flight to Amman Jordan.  I wasn't too impressed with the check-in crew and a bit miffed that my TSA preChk wasn't honored.  Still, it was a minor inconvenience and I had time to get a decent meal before boarding.
The departure lounge was the first time that I met some of my traveling companions.  My friend Mountain Butorac was the tour organizer for our pilgrimage and it turns out that most of our group were already friends from one or more of his previous tours.  This actually made me a very lucky guy since I soon had any worries of having a sourpuss in the group alleviated.
TRANSATLANTIC
Our flight from JFK left at 6:30pm for the –long– flight to Amman Jordan.  Royal Jordanian was comfortable enough and I still thank my lucky stars that I brought my Bose noise-cancelling headphones.  Goodness what a difference those made!
The flight safety briefing was very amusing.  The animated characters seemed right out of one of the SimCity games.  Not speaking Arabic, it was very entertaining.
And thus, we began our long flight across the Atlantic Ocean and the transection of the Mediterranean.  Twelve hours of food, conversation, and movies; and futile attempts to sleep.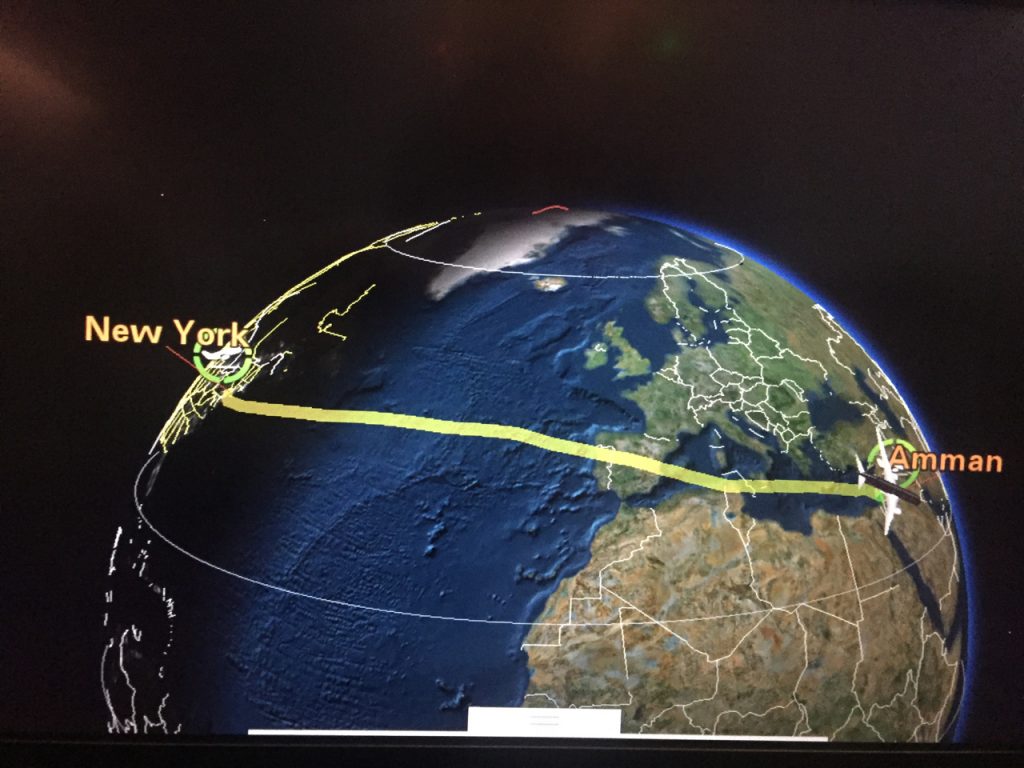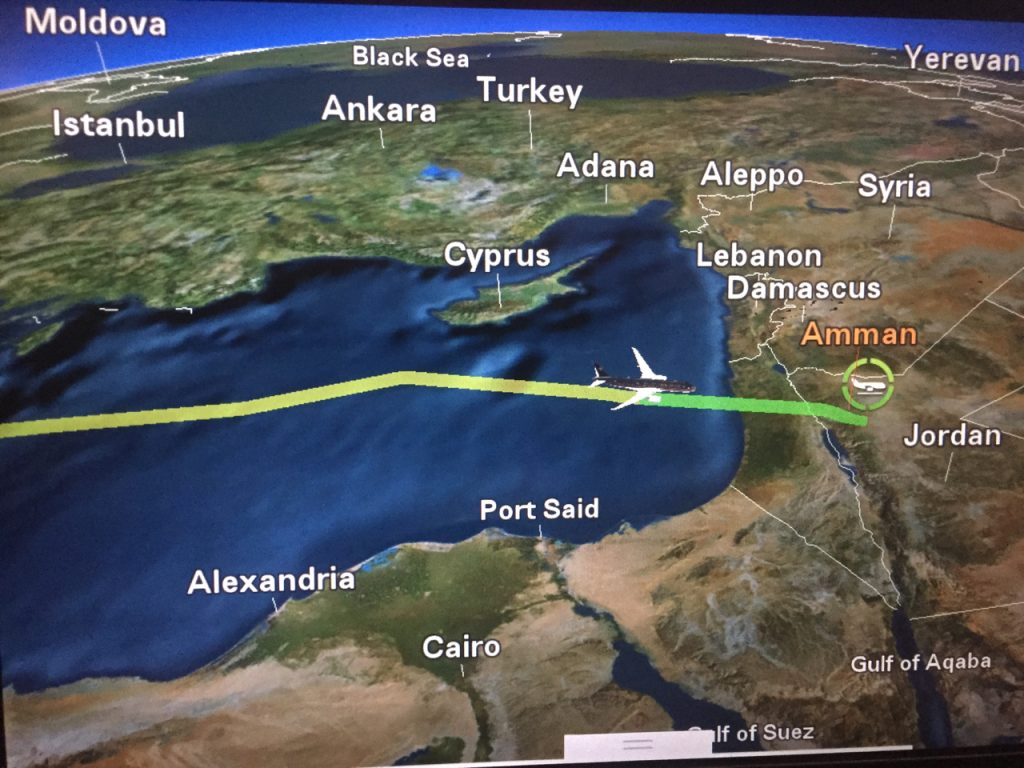 My main memories of this flight though, are the sights and sounds of a 3-year-old Jordanian boy who cried for at least 5 hours of the flight.  His bedraggled parents, on their last nerves, did everything they could to quiet this youngest of two boys.  Our group believes this kid is autistic and just unable to handle the plane cabin experience, especially on a long overnight flight.
Our equally bedraggled and sleep-deprived group lands without other incident in Amman.
ARRIVAL
I'm now in the Middle East for the first time, trying to avoid thinking how close I really am to Syria, ISIS, and Iraq.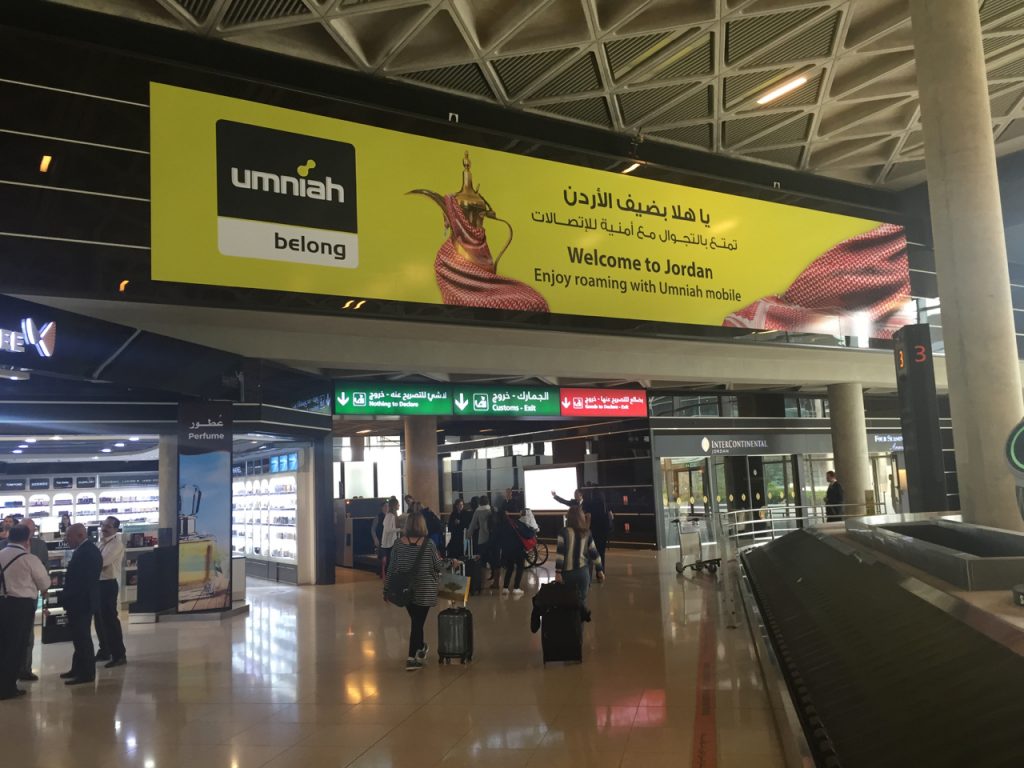 All our luggage arrived safely, we were logged in through Immigration, and soon we were whisked off on a brisk tour of Amman,  and our first lunch of traditional Jordanian foods.  At a restaurant called Don Quixote (go figure), we had our fill of "mixed grill", salads, desserts, and lemon drink with mint.  Great food and a menu that would be repeated several times throughout our trip.
Next up:  Sunday Mass with the Melkite Eastern Catholic Church community in Amman.