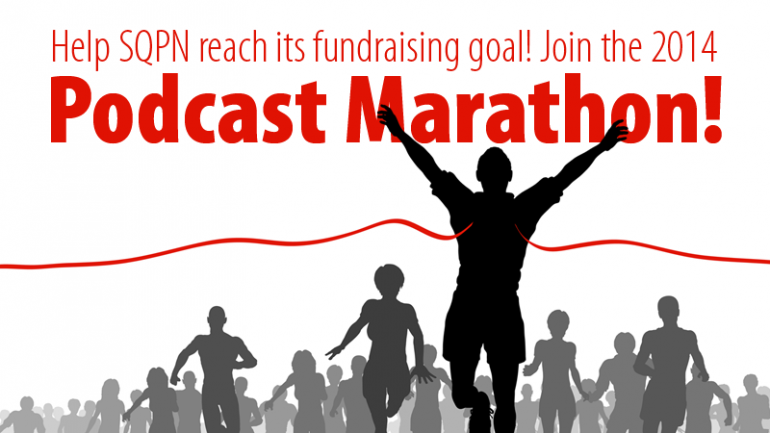 Help my friends at SQPN reach their fundraising goal by joining us this Saturday, December 27 for the 2014 Podcast Marathon!  I'll be live on the Catholic Weekend show from 10am to noon, eastern time.  What we lovingly call a  two-hour "train wreck"!
The fun begins at 8:00 AM Eastern, and will continue throughout the day until 8:00 PM.
Participants include:
Tune in to the SQPN Live channel on Saturday. See you there!