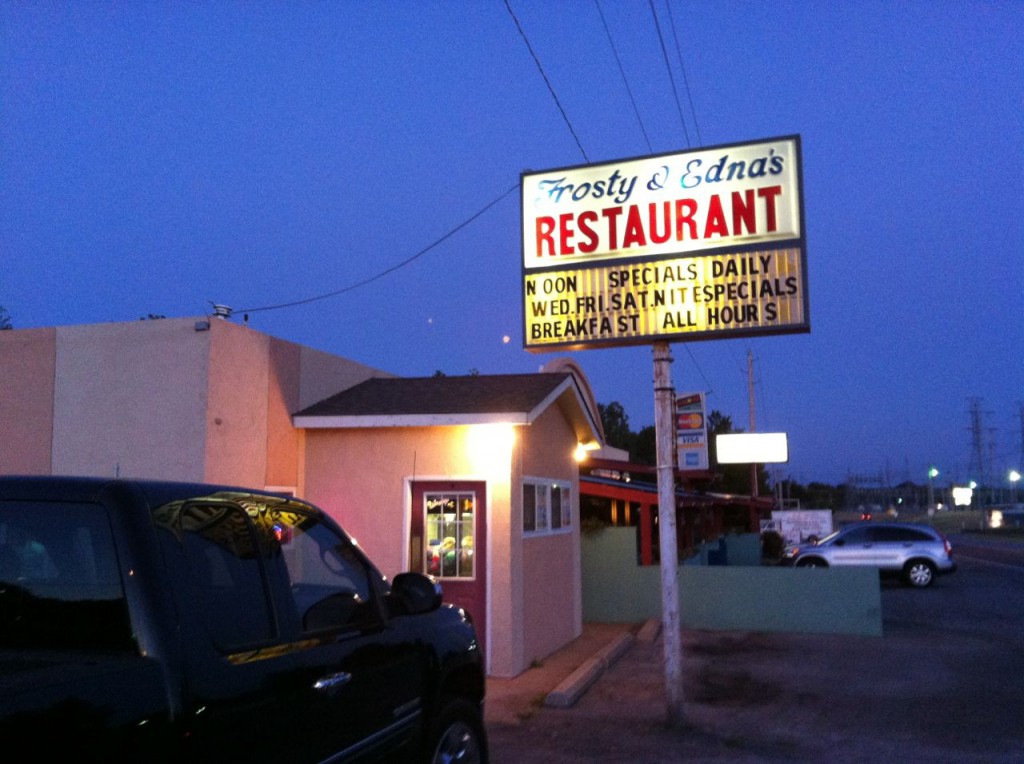 Still feeling nostalgic, even after my trip to the Porter Peach Festival, I thought I would tell you about my trip to Langley, Oklahoma, a small town on the western side of Grand Lake.
Ketchum is the town closest to my family's lake cabin, but Langley is the somewhat larger town just to the south.  It has the full size grocery, Sonic Drive-In, ubiquitous Subway sandwich shop, and the only Catholic parish on the west side of the lake.
Desperately seeking a place for dinner, rather than Sonic, I decided to stop in at Frosty & Edna's Restaurant.  I think it's been there for more than 30 years, but it was my first visit, and I'm very glad I went!
My feelings of nostalgia were assuaged as soon as I stepped through the doors.  This is one of those classic old diners that we should all experience before they fade away.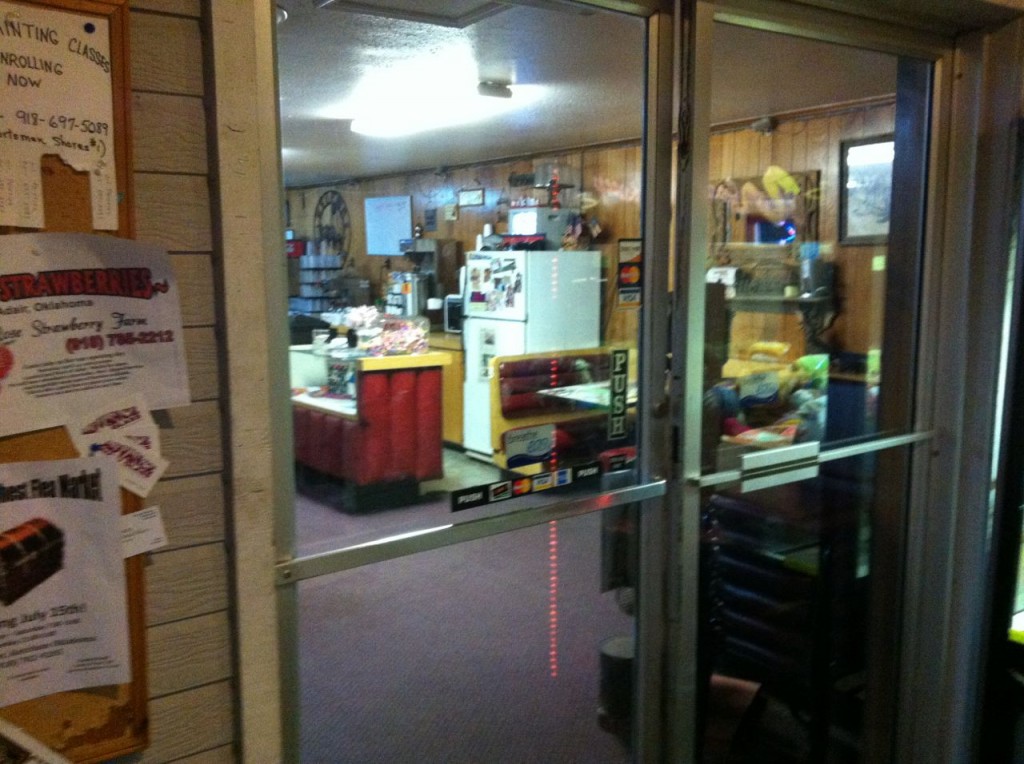 Booths and tables to the left and a dining counter to the right, complete with the circular bar stools covered in maroon vinyl.
The first person I saw was an elderly gentleman, ensconced in the corner booth, enjoying a late night piece of pie and coffee.  (I later learned that one of his neighbors picked up his check, as good small town neighbors are wont to do.)
He reminded me of the duffers I used to encounter in Hobbs, NM when I was in high school.  More of the farmer type, rather than the oilmen of Hobbs, he was dressed in bib overalls and farmer's cap, just as I would have imagined him.
Frosty and Edna are apparently the husband and wife team that originally opened the cafe.  According to the photo on the menu, they must be well into retirement; the cafe being run now by the third generation of the family.  (Not too many of those around anymore, I'm sure).
I sat at the counter and felt at home there, remembering times spent with my father and grandfather in occasions past.
With a plate of chicken fried steak, baked potato, cole slaw and hot rolls, I could see all the usual accouterments of a classic diner.   Lined up against the far counter wall were those individual serving boxes of Fruit Loops, Corn Flakes, and Rice Krispies.  Next to them was a rack holding those small metal syrup pitchers and a syrup warming pot, ready for the next morning's breakfast crowd.
Ceramic coffee cups, with ads for local businesses on the outside and spoons on the inside, were lined up like a platoon of soldiers, ready for all comers.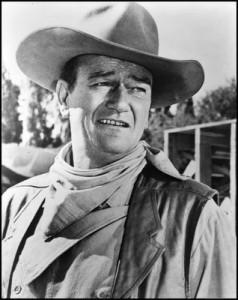 And of course, there was the cafe kitsch.  Signs welcomed fisherman to the lake, old calendars and faded photos adorned the walls, and of course,  an image of John Wayne gazed benevolently at the patrons.
The entryway even has one of those kid arcade games where you can win a plush toy if you have prowess with (ooooh) "THE CLAW".
The only thing I didn't see was the pie carousel, but that's OK, I was still reveling in the peaches and ice cream from earlier in the day!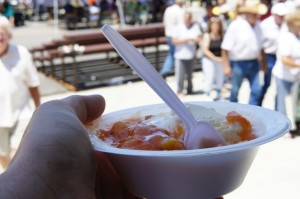 In case you forgot, this is what that looked like. I would really like some more!
So there you have it, a step back in time to a classic American, family-owned, diner.
I'll give this a solid 3-napkins for the food and the atmosphere.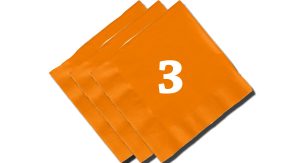 I think I'll try breakfast next time!