The theme for our Friday in Rome quickly centered around international Catholic radio.  During the morning hours, we settled into an upper room at the Dutch Friezen Church, just off of St. Peter's Square.
I listened to Fr. Roderick and his radio crew record a radio program in Dutch for over 2 hours.  I never imagined that I would be in Rome but yet privy to the work of the Church from the Netherlands.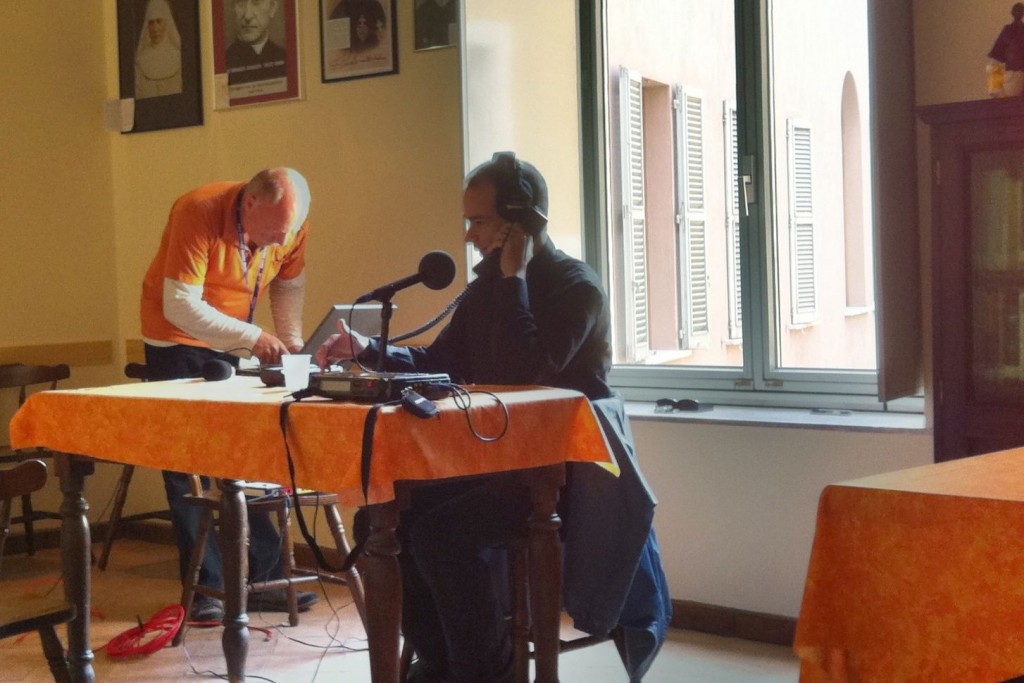 Later in the day, we had truly one of the best experiences I could have hoped for.  We had the privilege of visiting the offices and studios of Vatican Radio and were introduced to Fr. Roderick's former professor Mr. Sean Patrick Lovett.  He is the director of the Italian and English language channels for Vatican Radio and a wonderful person to talk to about Catholic media, its past and future.  Vatican Radio is celebrating its 80th anniversary this year and it a worldwide organization, broadcasting in 34 languages.  It was a great experience!
Mr. Lovett also gave us a tour of one of the radio studios where live broadcasts were in progress informing pilgrims in Rome about the upcoming Beatification, security, and traffic arrangements.    Mr. Lovett also expressed his interest in the work of SQPN and in some of the ways that our experience can benefit them.