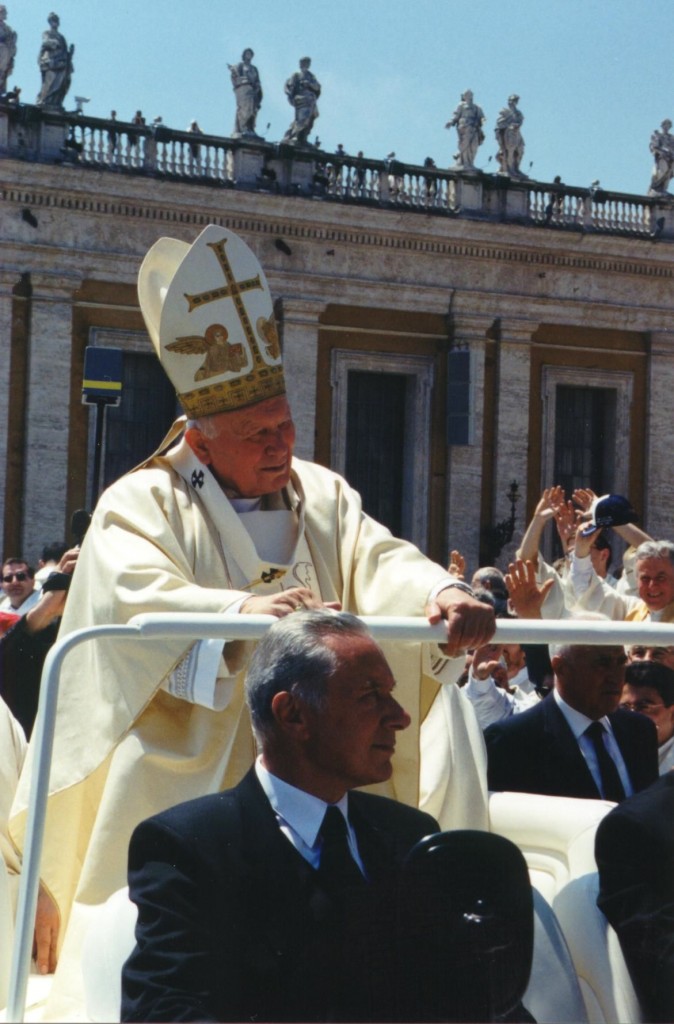 I am enormously privileged to be going to Rome this week and witnessing the Beatification of Pope John Paul II.
I've been to Rome several times before and saw Pope John Paul II on three occasions.
I took this photo standing alongside his popemobile route through St. Peter's Square on May 18, 2000.   This was a special Mass commemorating his 80th birthday.   What a joyous occasion and we couldn't  believe how close we were allowed to get.  I could have touched him (with a little help, perhaps).
I was there with about 25 students from the St. Philip Neri Newman Center at the University of Tulsa on the first of our yearly pilgrimages to Europe.
We returned to Rome four years later (May 2004) with another group of students and were even more blessed with chances to see JPII.
Somehow, I'm still not sure how this worked out, but we had the awesome privilege of attending the Mass for the canonization of six new saints  Luigi Orione, Hannibal Mary Di Francia, José Manyanet y Vives, Nimatullah Kassab Al-Hardini, Paola Elisabetta Cerioli, Gianna Beretta Molla.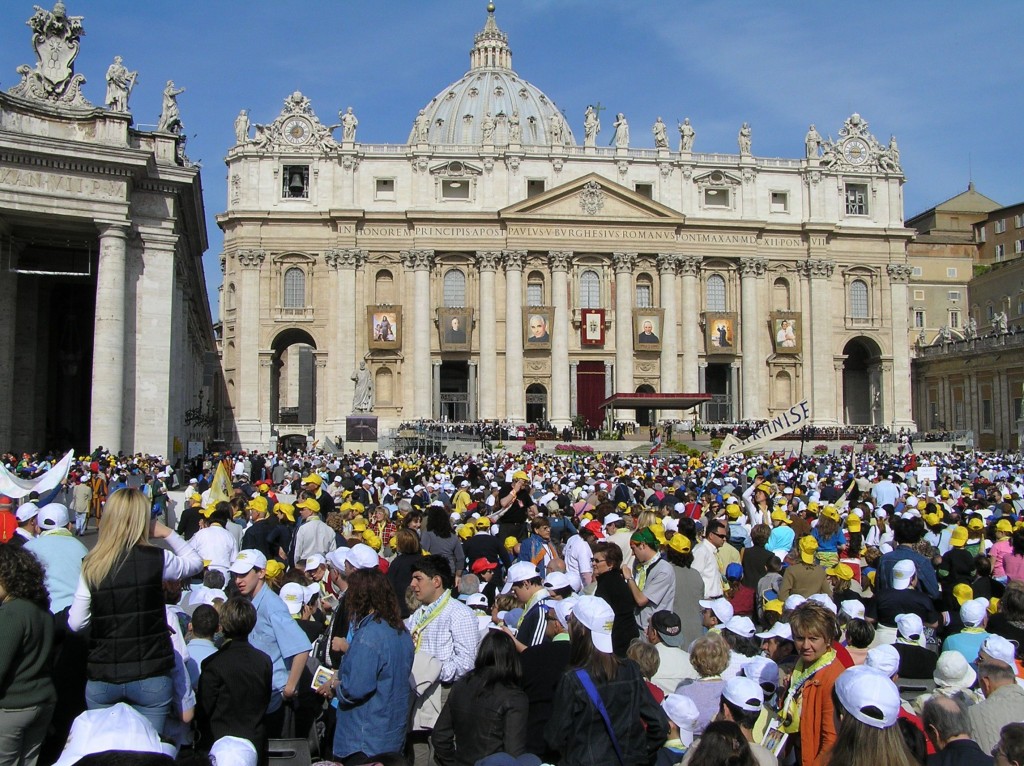 You can get a sense of the joyful atmosphere and see the portraits of the new saints on the fascade of St. Peter's Basilica. It was a bit like attending a football game with groups chanting and singing and sharing information about their favorite saint.  I had never heard of St. Gianna Beretta Molla before this day but was very moved to see her husband and daughter present the saint's relics to the Holy Father.  Can you imagine what it must have been like for your wife or mother to be canonized as a saint!?  She has since become a favorite of mine and a true testament to the sanctity of life.
Even more astounding, a few days later we attended the pope's weekly audience and had tickets to sit on the platform next to the altar.  Our bishop, Most Reverend Edward Slattery of the Diocese of Tulsa, was in Rome for his ad limina visit and secured these seats for our group.  What an honor and privilege to be so close to the Holy Father while he spoke.   It was difficult to get good photos from there and not cause a disruption, but here's one that suffices.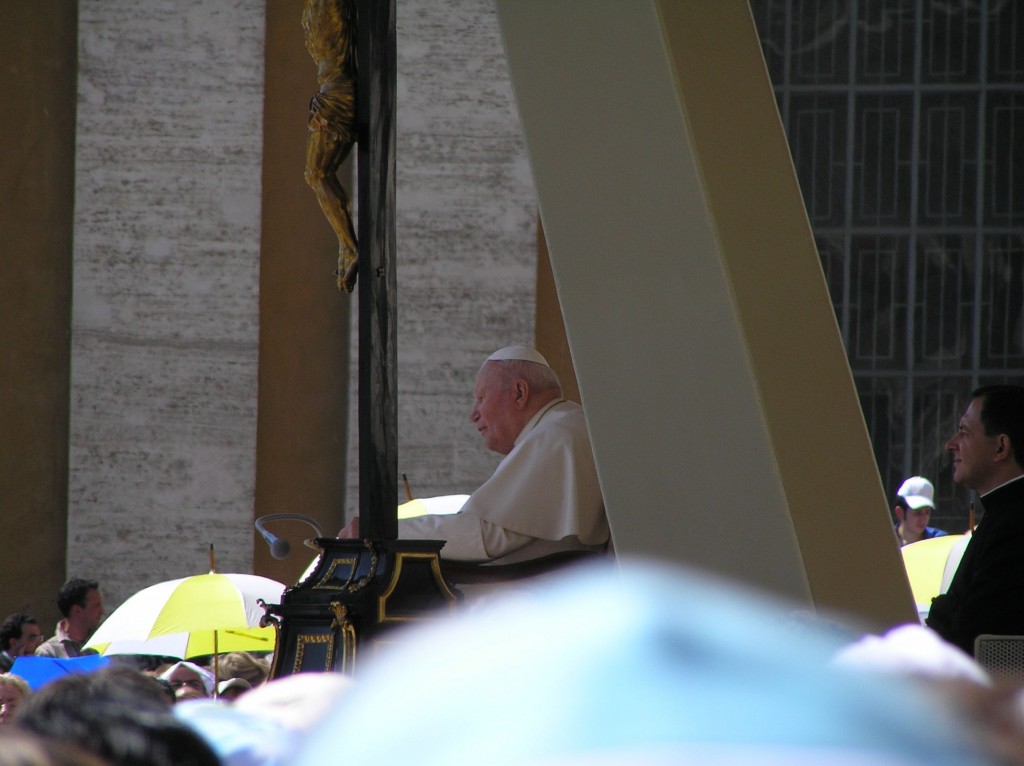 It was a very sad day when he died, about a year after this trip.  What a tremendous library of writings and speeches he left us; and such a testimony and Christian witness during his final months.  Who doesn't remember where they were during Holy Week of 2005 and the following weeks of his final decline, death, and funeral, followed by the Conclave of cardinals and the election of Pope Benedict?
It is enormously significant to me to be able to witness Pope John Paul II's Mass of Beatification and to see Pope Benedict in person.  I can hardly believe that I'll be there in a few days.
I will do my best to share my experiences as much as I can while in Rome.  I hope you'll join me.