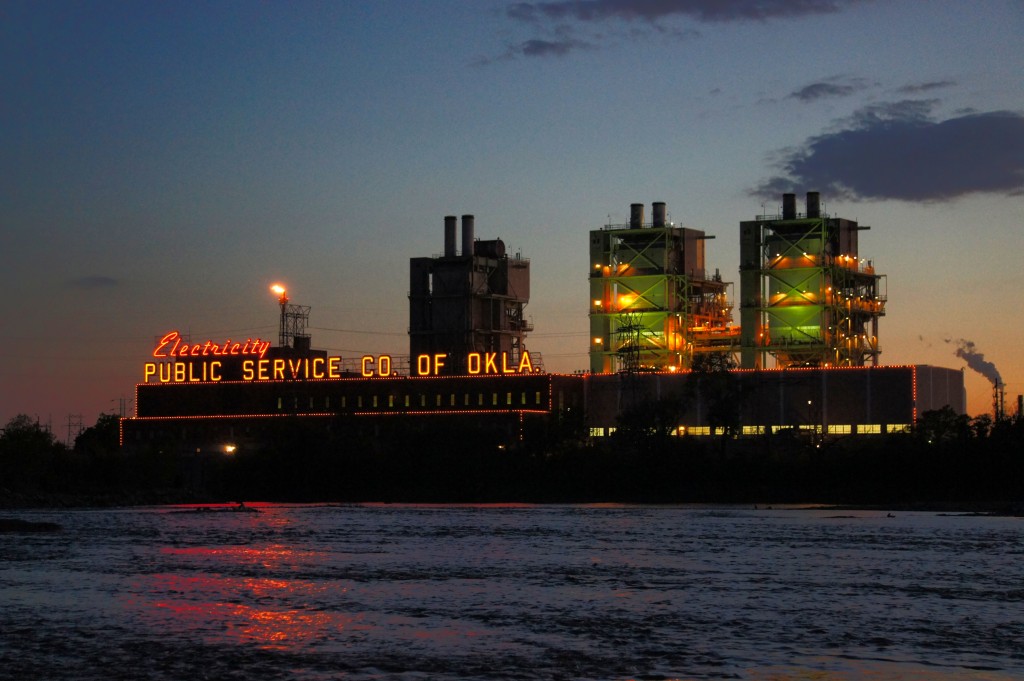 The challenge this week from dailypost.wordpress.com is to share a post with letters.  I knew what I wanted to capture, but it took a few days for the weather to cooperate.
For as long as I can remember, most likely my entire life, I've seen the Public Service Company power plant lit up at night, as you see above.  Perched alongside the Arkansas River  in the middle of the city, it's hard to miss.
Waiting to get this photo, I spent an hour in the city/county park on the opposite bank of the river.  A beautiful sunset let me catch some of other activity going on in the park.  Fishermen standing in the river, a Canadian gander and his mate, a young woman deep in thought.
An enjoyable outing after a stressful day.  Enjoy these photos as a "letter" from the riverside.