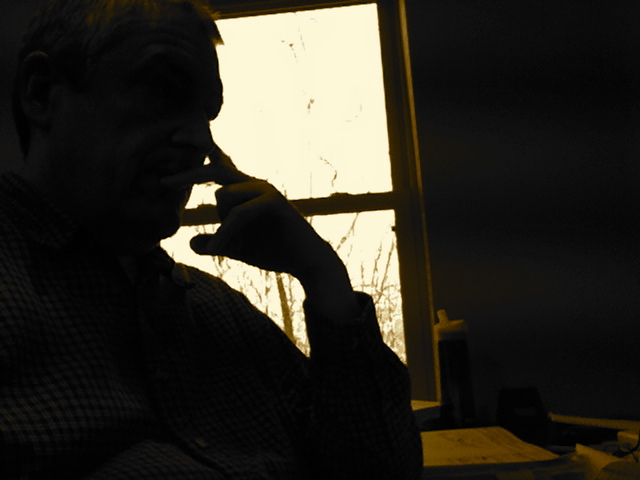 This week's photo challenge from dailypost.wordpress.com is all about the "selfie."
I'm really not sure what I think about this photo or "selfie's" in general.  It's too easy to fall into the trap of rampant vanity, I think, if you become enamored with taking photos of just yourself.
I took this shot with my iphone 4, backlit from a stark winter view outside.  Not very imaginative, I know, but I really dislike photos of myself.
All this winter weather has me grumpy.   I'll keep thinking about this and see if I can come up with something more interesting.
Got any ideas?  Maybe a different take on what "self" means.  Hmm…