Ever hear of something that you find really amusing but you're not sure if it's blog worthy?  I chewed this story over for awhile but decided that it was deliciously Oklahoma enough to note here.
The City of Stillwater, home to my alma mater Oklahoma State University, has fielded a new team to tackle the bane of high vegetation throughout the city.
Meet the Stillwater Goat Squad here!
Yes, the Stillwater Goat Squad is on the munch throughout the city, keeping the wild prairie at bay in the truest tradition of the agricultural school that finds its home there.    These mighty masticators kick butt and leave no leaf unturned.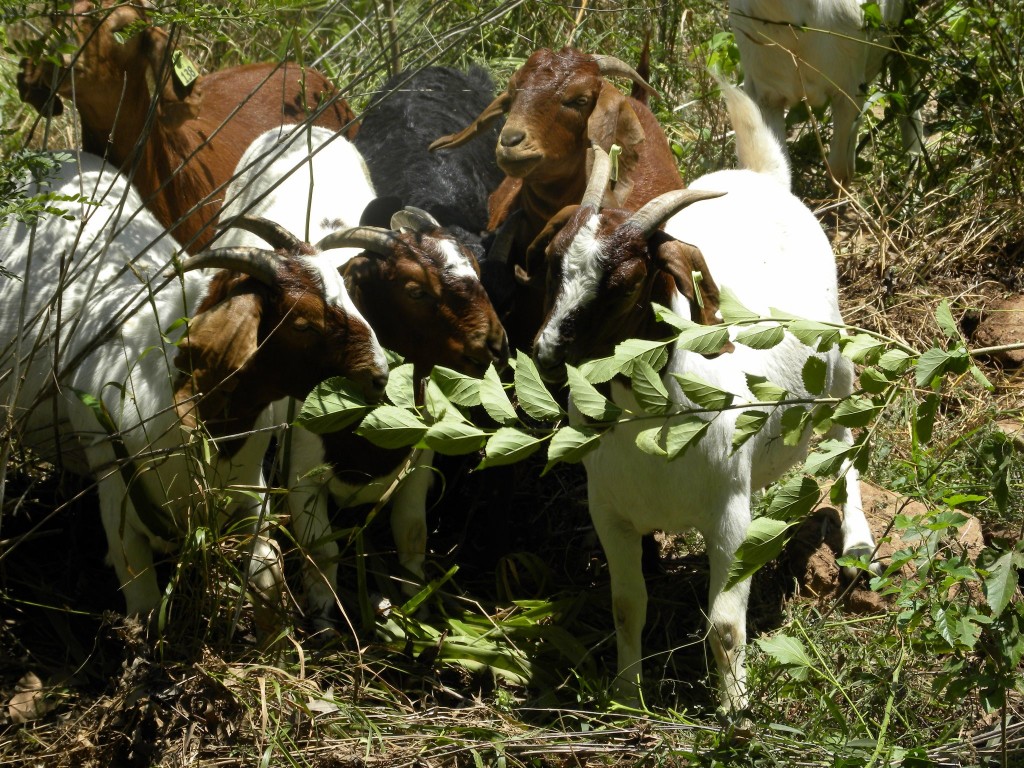 Just when I thought my favorite town in Oklahoma couldn't get more interesting, they now have a superhero herd of nannies and billies to capture the imagination and the tall grasses of the plains.
Certain that I have milked this story for all it's worth, I must now hoof it over to Stillwater and see them in action myself.    And you dear reader?  Why I trust that at least one of you will join the quest on FB to name these wily masters of the underbrush.