A little while ago, a big styrofoam box arrived with some Omaha Steaks inside.  A gift from my aunt for Easter.
Tucked away amidst the ubiquitous coupons and special offers where some "dinner conversation starters", questions to ask your dinner guests.    I rarely have dinner guests, so I thought I would post them here.
1.  If you were in a tornado and had to take shelter immediately, what would you take with you?
Living in Oklahoma, we've all pretty much thought of this question.  Here's what I came up with (assuming all the humans and animals are accounted for):
Never forget your shoes!
Keys – especially car keys and safe deposit box keys
Wallet & credit cards (with contact info for insurance agent)
Rain jacket
Cell phone & Charger
Laptop (with external drives where all my photos have been scanned) & Charger
Camera & Charger
Flashlight
Bottled water
Battery powered radio
The word immediately in the question probably negates some of this for the unprepared, but living where I do, we shouldn't be unprepared.  If I had a light saber, I'd take that too because it would be cool.
2.  What is your favorite amusement park ride?  Why?
This is a tough one.  I tend to get sick on any rides that spin and I'm not a fan of heights.  Makes me a fun date at most amusement parks, I know.  I'll go with log rides.  Yeah, that's the ticket, especially if you get a nice spritz on a hot day.
3.  If you could tell your pet anything and have them understand exactly what you meant, what would you tell them?
Thank you.
4.  Have you ever stopped at a gas station for directions?  How long were you lost before you stopped?
I don't think you have to be lost to ask for directions.  I don't get truly lost because I tend to plan routes before I go somewhere.  I cannot remember the last time I had to stop for directions.
The last time I was lost was probably last May while in Rome.  I was walking from the Termini train station to a small B&B in a nondescript building in a part of the city I have never seen before, with only vague directions from Google maps.  I managed to find it without too many wrong turns but I had my doubts along the way.  I thought it was about 1 1/2 miles, but I think I walked at least 3 before I found it.
5.  How many famous dogs can you name?
Trick question!  I can name them all.   How many do I already know the names of?  Bolt, Old Yeller, Lassie, Snoopy, Bandit (Johnny Quest), Lady & Tramp, Marley, Scooby Doo, Eddie, Hachiko, and Buffy (Eskimo Joe's sidekick – it's an Oklahoma thing).  I ought to know more than this, but I'm drawing a blank now.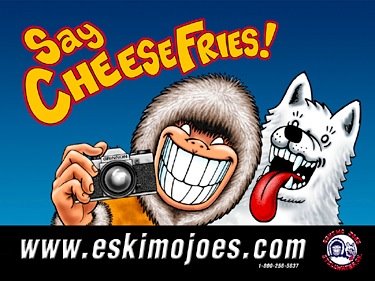 6.  What is the most embarrassing thing that ever happened to you?
Uh, no way.  If you don't already know, I ain't tellin'
7.  What events would you love to see in person some day?
Great question!  There are a lot of events in the past that I would love to be able to go back and witness, but I'm going to restrict my answers to events that haven't occurred yet.
The beatification or canonization of Servant of God, Fr. Stanley Rother.  He would be Oklahoma's first saint.  Probably won't happen in my lifetime, if ever.
Opening ceremonies of a summer Olympics.
An entire 7 game World Series
An exploding volcano – I've seen some erupting volcanos or small rifts but not the big stuff.
Independence Day in Washington, DC
This question is harder than it looks.  Most of the ideas that first came into my head were impossible things, like watching men walk on Mars.  There's no way I would ever be there for that.  Or being on the daïs when a new president is sworn in. I suppose that could happen but it's not very likely.    I'll be pondering this question for the rest of the day.  I guess I'm not much of a dreamer.
How would you answer these questions?  Feel free to post your answers.  I'd love to see them.
Check out the collection of other 7 Quick Takes Friday posts, hosted at Jennifer Fulwiler's blog, Conversion Diary.