I know I run the risk of seeming prideful or otherwise lacking in humility, but this post is mostly for me, as we begin Lent.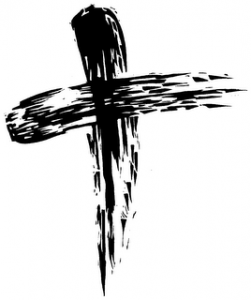 I think I have a healthy appreciation for the opportunities the season of Lent offers us, but lately I haven't really embraced those opportunities.  Last year was particularly frustrating.  I didn't have any clear ideas of what I wanted to do.  I vacillated so much that the season ended up being wasted.
So, to give myself some more concrete motivation, I'm going to post "my plan" for the world to see, or at least the 10 people who might actually read this.  You get to keep me honest.
Spiritual / Emotional
Eucharistic Adoration – I've been a slacker at having and adhering to scheduled time for Adoration.  A couple of years ago, I had a 4am time slot at the St. John Hospital's perpetual adoration chapel.   I let it go when my job situation changed but never took a new time.   I'm going to try a few different times during Lent and hopefully find one that I can embrace going forward.  My goal is one hour per week of Lent.  Incidentally, I highly recommend those hours in the middle of the night.
Edifying Reading – I've been an avid reader since I was in elementary school.  Unfortunately, like many people, I've let TV and the Internet encroach on that habit too much.  Working from home has only made it worse as a constant temptation.  In addition to some pleasure reading that I have right now, I have the goal to make it through the following books during Lent:

The Holy Longing – by Ronald Rolheiser.  This is one of those books that I've started to read a couple of time, but never made it all the way through.  My friend John White has invited me to join an email reading group that is making its way through it.  I'm two chapters behind, so I have some catching up to do.
Walking with God – by Tim Gray and Jeff Cavins.  I picked this book up in 2010 when it first came out.  It's been gathering dust, so it's high time I cracked it open.
Understanding Exposure – by Bryan Peterson.  As an avid amateur photographer, this book was recommended to me as the "bible" for understanding how to shoot great photos.  With spring approaching, I'm hoping to have some time to experiment with some outdoor shooting in the coming months.
Three books seems ambitious to me, but I thought I would set a high mark.  I'll keep you posted.
Write Easter letters to my CFCA sponsored children in Guatemala.  I always forget to do this in time for them to reach them before Easter.  With it on the list, I should get it done.
Daily Lenten Reflection – I haven't decided how I'll approach this yet, but it will either be via the Liturgy of the Hours, the daily Mass readings, or some other guide that I find.  Suggestions?
Physical / Emotional
Gym – I'd be the first one to admit that I need more exercise.  The winter is always tough on me when it comes being active, but I really have let it go on too long.  I signed up for a membership at the neighborhood YMCA and I anticipate using the pool there.  My goal is exercising at the Y or the neighboring LaFortune Park three times a week, minimum.  Gulp.
TV – As I mentioned above, TV has become too much of a distraction for me, so I'm going to limit myself to 1 hr a day.  This doesn't include catching the evening news when needed.   I'm deleting some of the recording schedules from my DVR to reduce the temptation to gorge on TV on Sundays (not included in the days of Lent).
Facebook/WWF – Another temptation I face daily.   It's pretty much useless time and my recent introduction to Words With Friends has only made it worse.  Away from me!  I do have to get on FB occasionally for work purposes, so I will attempt to keep that to a minimum.
20 Bags – Spring cleaning is here and I have a goal to reduce the clutter in my home by 20 bags, boxes, or other donations to Catholic Charities and Goodwill.   If I don't write it here, it won't happen.
Reduce Caffeine – I go through these periods of overindulging in caffeinated beverages – usually too much coffee in the morning, followed by a never-ending glass of iced tea throughout the day.  I do well in avoiding soft drinks, but I can do better.  I can't put a goal on this one, because caffeine can be a bit hard to avoid sometimes.
Add a little fruit to my diet, and that's the list.  What do you think?  If you know me, is this doable?
To me, this list is more of a spiritual exercise than it might seem to the casual visitor.  Reducing meaningless distractions like Facebook and TV, and concentrating more on reading, prayer, and the work I need to do, will definitely help me focus on things better and to think through the decisions that I have to make this year.
What's your plan?  Care to share?  Care to go on record for the world to see?