I had three wonderful meals this week.  Two were home-cooked, one was at a small mom&pop Chinese restaurant, and all three were with wonderful friends.
All of these dining experiences were memorable because they each had their own unique mixtures of thoughtful food preparation, interesting conversation, and shared camaraderie.
During the last of these meals, we actually had a discussion of how we would rate the meal itself.  This led to some pondering of how I might develop my own, totally arbitrary and objective dining experience scale.
Thus, I deliver to you Esteban's Dining Experience Scale!
I reserve the right to award any dining experience I have with whatever level I wish, but here is a general idea of what I have in mind.
The Positive Scale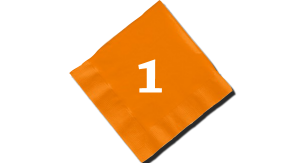 1 Napkin – A meal I might cook for myself.  Frankly, it would be nothing special, hardly memorable, but not likely to make you sick.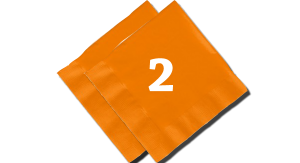 2 Napkins – Something a bit better, probably at a restaurant.  A quick meal caught with a friend.  A hot dog at a football game.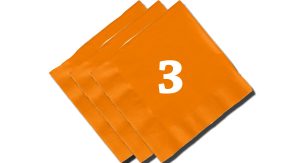 3 Napkins – A meal I would remember and tell others about.  Any meal that ends with gelato or decent pie.  A special occasion, like a birthday or wedding reception or a meet-up with old friends.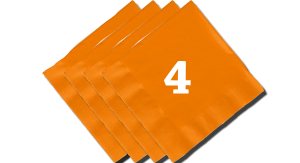 4 Napkins – An outstanding meal!  Photos were taken, drinks were shared.  All were relaxed and no harsh words were exchanged.  These are the meals when the "good china" is brought out and people might dress up a bit.  People often come from afar for these meals.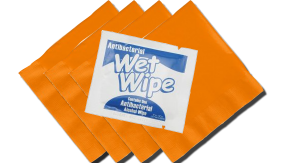 4 Napkins + Wet Wipe – The pinnacle of the dining experience!  These are those experiences that you wish would never end.  They require bold culinary experimentation among friends you know won't mind if it fails.  Gatherings of folks with whom you have shared many journeys.  These have that quality for which the phrase "je ne sais quoi" was coined.
The Negative Scale
Unfortunately, not all dining experiences come up to the basic 1 Napkin level of what I might prepare for myself.  We've all had them, haven't we?
Here is my scale of progressively worse meal experiences: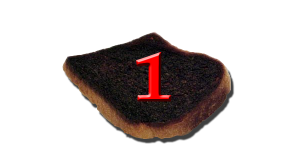 1 Burnt Toast – This is a dining experience that meant well but didn't live up to expectation.  The food might be edible but a bit cold, or over spiced.  The service might have been just "meh".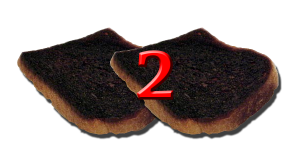 2 Burnt Toast – These unfortunate meals are memorable because of some notable mishap.  The service is so bad that you dock the tip or complain to the management.  An argument among friends breaks out or someone imbibes too much in that "bad way."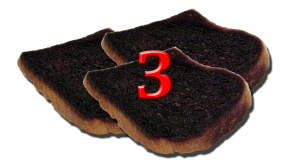 3 Burnt Toast – These meals are so bad that you end up with a serious belly ache.  A bad date that you walk away from in the middle of, or a restaurant that you flee from without paying.  Service so bad that you tell all your friends and create a new Twitter hashtag as a warning beacon for others.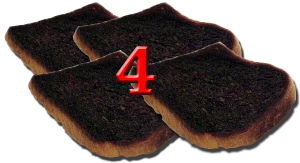 4 Burnt Toast – Remember that one meal in Cuzco, Peru and the 8 hours of absolute misery that followed?  Or that other time in Peru when we had bad ceviche?  I'll leave the rest to your imagination.  These experiences have their own special trauma so as to live on perpetuity.
I expect that I'll be pretty liberal in my awarding of positive reports on meals that I share with friends.  All three of the meals that I had this week were at least 4 Napkins because of the people I was with.   Look for another posting on the most imaginative of these and the first awarding of the coveted 4 Napkins + Wet Wipe award!
You too can compete for this coveted award.  Of course it means you have to invite me over!
Do you have any special meal memories that have been evoked by this?  I'd love to hear them!