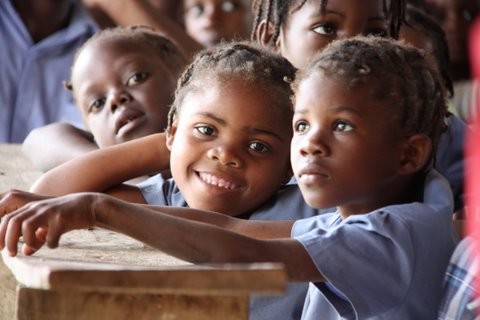 You may have read in previous posts over the past few months about the efforts in my parish to send a small group of people to visit/work in the SOLT Mission in Kobonal Haiti.
We were first scheduled to go in April 2010 but postponed because of the horrific earthquake that struck the previous January.
We were next scheduled to go in November 2010 only to postpone again because of the dual threats from a scary cholera outbreak and the close passing of Hurricane Tomas.
After much frustration both among our group and the mission, we have rescheduled for the third time.   We will be departing Tulsa in mid-March for a week at the mission, to see and learn as much as we can about it.
Our hopes are to bring back a list of needs and potential projects that the rest of the parish can participate in.
My job will be to use my meager media skills to photograph, video, and document all that we learn.
I've decided to use my old "OntheU" podcast feed to post some audio recordings of our trip.  If you would like to follow along with your favorite mp3 player, you can subscribe to OntheU through iTunes.
Otherwise, I'm going to be posting the episodes here and at www.ontheu.com.  This latest episode is OntheU #116 and is titled "Haiti #0 – Clearing the Cobwebs and Getting Ready."  It's really just a test recording to make sure that I remember how to record and post a podcast, and to make sure the feed still works.  (It's been awhile since I posted an episode of OntheU)
Find out more about:
SOLT – Society of Our Lady of the Most Holy Trinity
SOLT Mission in Kobonal Haiti
Here is OntheU #116 – "Haiti #0 – Clearing the Cobwebs and Getting Ready"