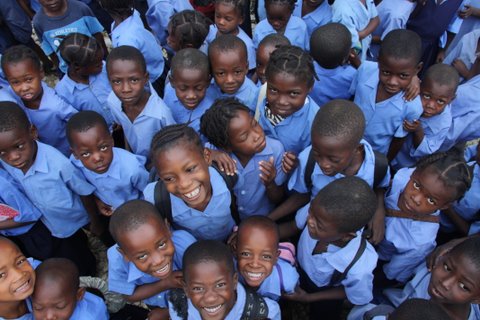 Some of you may know that I am planning to visit Haiti in November.  I'm going as part of group from Tulsa's Church of St. Mary.  The parish has had a relationship with the SOLT Mission in Kobonal, Haiti for quite some time, but has decided to expand that relationship to include direct involvement of the parishioners, utilizing the particular time, talent and treasure that they possess.
This upcoming trip is something of an exploratory trip, to determine how the parish can best serve the mission.  I will be going along to document what we find there through the use of photos, video and audio recordings.  I intend to be very busy, doing my best to capture not only the facts as we find them, but also the essence and spirit of the people and the work of the mission.
I will be using this blog as a way of documenting how I am personally preparing for this mission.  I will document what I'm reading, what I'm finding on the internet, perhaps some of the technical issues that I'm trying to solve, and my personal thoughts as we go along.
So, if you're interested, follow along with the journey.  You may find a little bit of everything here, things written, things recorded, and things filmed.
I will appreciate your feedback!